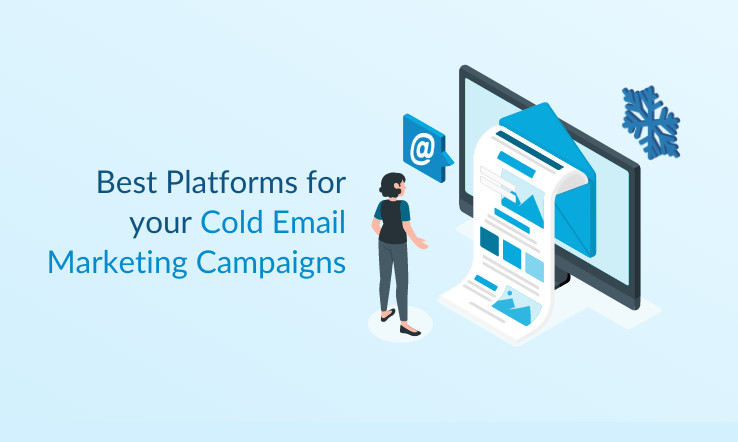 Whether you are selling products or services, there are a lot of platforms that you can use for cold email marketing. With so many tools available, the challenge is choosing the best one for your business. To help you out, here are two great platforms that you can use for your cold email marketing campaigns.
MailClickConvert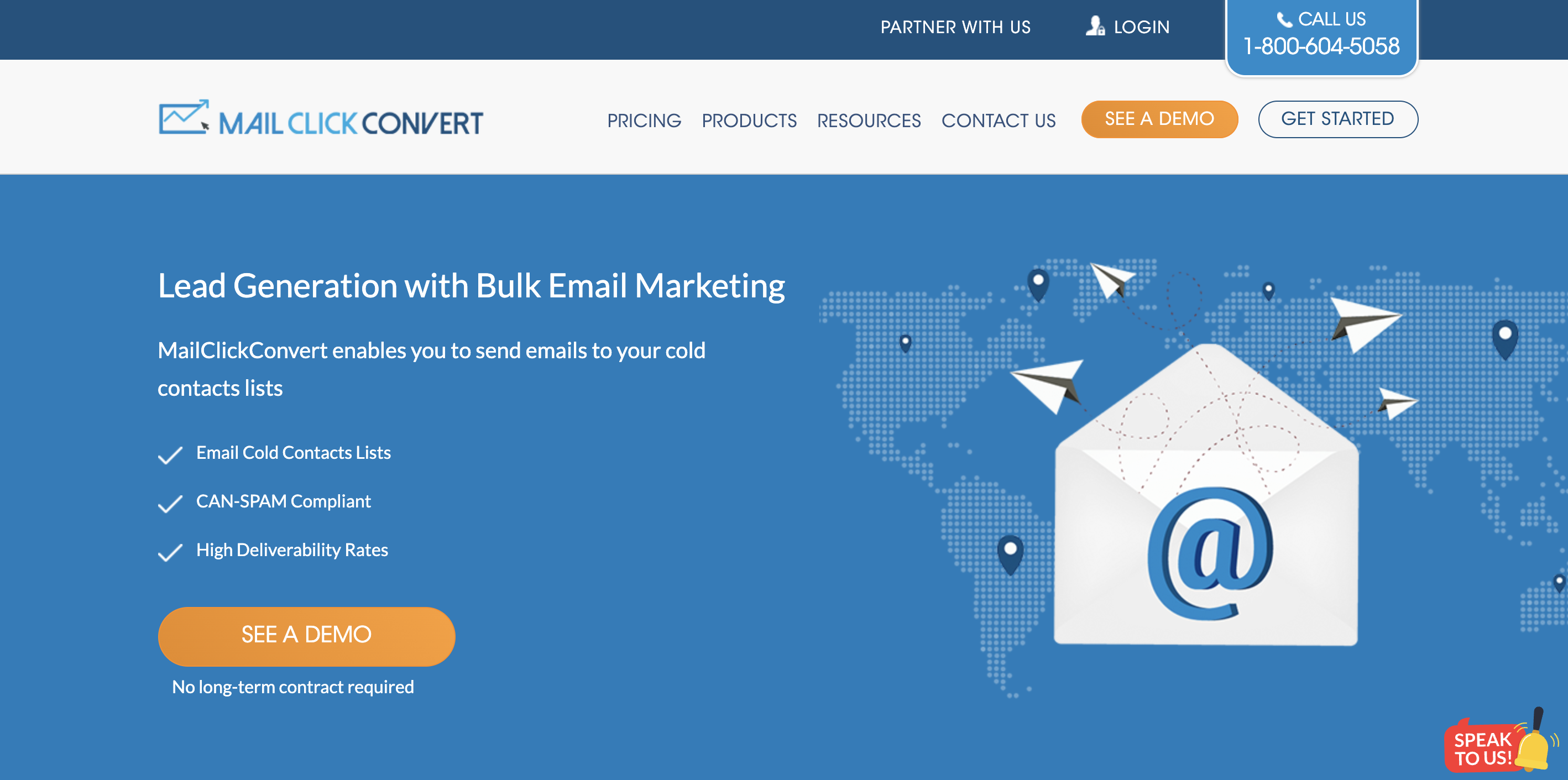 MailClickConvert allows you to send emails in bulk without having to worry about your domain being flagged.
MailClickConvert's strength is providing a safe environment for marketers to experiment and try out different strategies to see what will resonate with their audience. This is done by assigning dedicated IP addresses and sending domains to your account so you can have a layer of protection from blacklisting or domain reputation concerns. So, if you bought your list somewhere and you're not entirely sure what strategy to use, MailClickConvert is the tool for you.
AutoMailer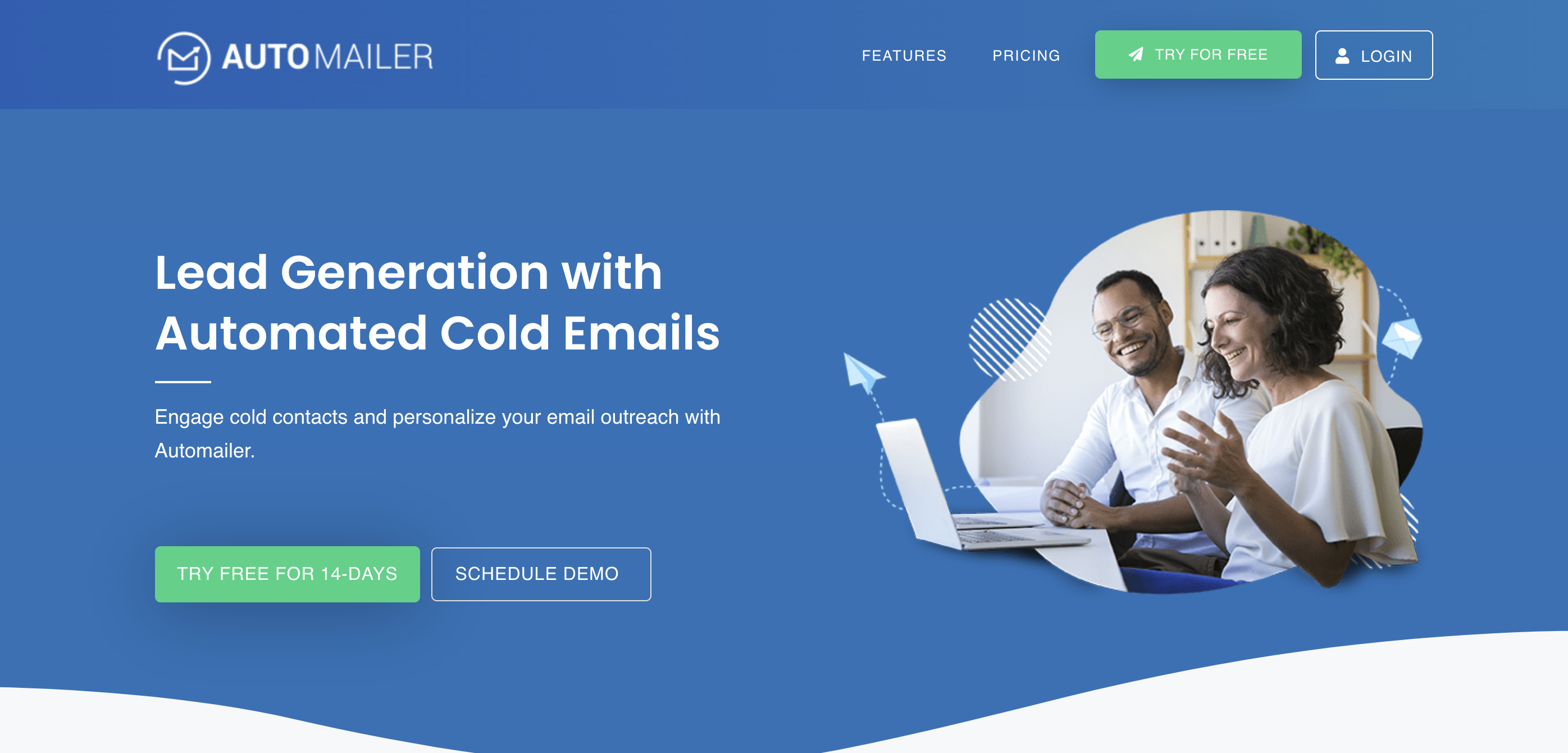 AutoMailer is a hyper-targeted lead generation tool that enables you to nurture your prospects and generate leads by sending prospecting emails.
AutoMailer helps you automate your entire follow-up process by simply setting up your campaigns and having the system take care of the rest. As mentioned in our previous article, how email automation platforms work is you connect your actual email address to the platform, and it uses that as the sender's email address. Since it's using your actual email address, there is higher deliverability and inbox placement. Aside from that, one of its strengths really is its simplicity. It's a very easy platform to use and you can set up your campaign in as quick as 5 minutes So, if you have a relatively small list and your email cadence is already in place, Automailer is the tool for you.  
Final Thoughts
MailClickConvert and AutoMailer offer unique advantages. You just need to identify your business needs and goals so you can choose the best platform to use for your cold email marketing campaigns. Keep in mind that what really works best is taking advantage of the strengths of both platforms. Doing this will help increase the success rate of your cold email marketing campaigns.
For more cold email marketing tips, see our free video library.